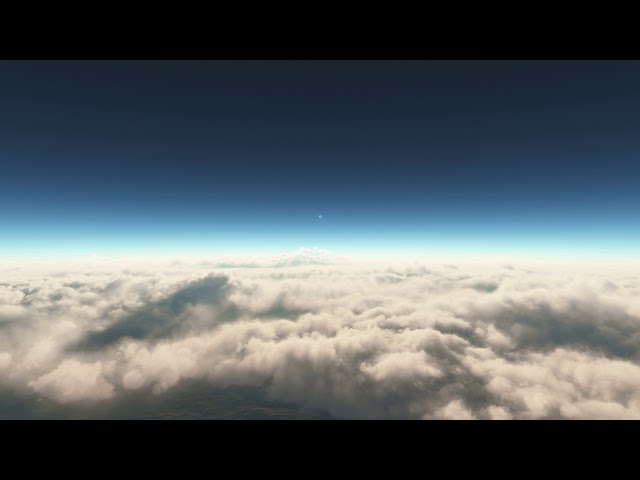 MEET
THE
TEAM
MEET US
Business Air Management is an enthusiastic group of aviators who place safety and client satisfaction at the heart of their business. Our team at Business Air utilizes over 50 years of cumulative experience to provide strategic and proactive private aviation solutions that respond to the unique needs of our diverse clientele. Our range of expertise includes; aircraft brokering/charter, aircraft acquisitions and sales, Part 91 Tailored Aircraft Management, and consulting.
Our Vision:
To be recognized as a preferred private jet global charter and aircraft management company with a proven track record of industry-leading safety operations and anticipatory-service.
Core Values:
An uncompromising commitment to safety


Bespoke, anticipatory service


Absolute respect and professionalism


Transparent access to information,


Honest and forthright communications,


Attention to every detail
Gene takes an active role in meeting with clients and understanding their needs. His knowledge on every aspect of aircraft ownership has proven to be extremely helpful for clients. Plus, his extensive experience in aircraft management and how new, and veteran aircraft owners can offset their cost of ownership with charter revenue is most beneficial. As a multi-aircraft owner, he thinks like an owner first saving prospective owners valuable time and wasted effort. Earlier in his career, Gene worked in the real estate market where he developed and managed a team in three states.
Emily has been an ardent aviation professional for over 12 years. As the President of Business Air, she guides the growth of the company and provides strong leadership, ensuring a robust company culture centered around Business Air values. Her dedication to mentoring and strong communications have helped streamline company operations and connected the employees. She rejoins Business Air after serving as Vice President of Cobalt Aviation Advisors, a related company. In that role, she utilized her experience and wide network in the industry, working with financial and legal teams to complete and support a variety of aircraft transactions. Emily brings her experience working with family offices and private teams to support principals in their aircraft endeavors. She also remains Executive Vice President of Cobalt Property Management Group, which is responsible for managing private hangar assets. Previously, Emily served as Executive Client Services Manager for Business Air where she promoted and established long-term relationships with charter and aircraft management customers. Emily's passion for building trust and connecting people has spanned her diverse career in aviation. Working at Boeing Field since 2007, she began in piston aircraft sales and spent a year with a flight training department. After migrating to aircraft charter and business aviation, she knew she had found her niche. The people she has met and the relationships that she has established are the highlight of each day. Emily is a member of Pacific Northwest Business Aviation Association (PNBAA) and National Business Aviation Association (NBAA). She graduated with Honors from the University of Puget Sound and is originally from Colorado.
Dir of Operations & Safety
Chris Duros
Chris Duros joined Business Air in Seattle in 2015 bringing with him an extensive aviation operations and management history. He has since has expanded his role as the company's Base Manager and as its Director of Safety, where he has been instrumental in the roll-out of Business Air's Safety Management program. Immediately prior to Business Air, he enjoyed an 10 year tenure with a local on-demand and regional Part 135 scheduled passenger air carriers. There he served in a variety of roles, including Chief Pilot, Director of Training, Check Airman and Safety Manager. Chris' aviation management experience began in the mid-1980s with the formation and operation of Flight Trac, providing nation-wide proof-of-performance test services to the cable television industry. Originally from Alaska, Chris has made his home in the Seattle area since 1972.
Dir. of Charter Services
Ginger Lake
With more than 28 years of experience in aviation and customer service, Ginger manages the entire Pacific Northwest operation for Business Air (including Seattle). She seamlessly oversees the details for each charter flight while also offering her expertise in aircraft management—and guiding owners through acquisition, ownership, maintenance and beyond. As an expert in her field, Ginger takes pride in exceeding the expectations of each client. When asked what she loves most about her job, she says "it's working with our customers and taking care of all the details. Whether it's helping to coordinate travel for a wedding party, a special anniversary, or ensuring a complicated business trip goes as planned, my job is a different adventure everyday—and I love that."
Dir. of Aircraft Management
Zachary Barborinas
Zachary Barborinas is our new Director of Aircraft Management, Sales and Acquisitions. He comes to us from Vector Management, LLC with 15+ years of experience in international operations, administrative aircraft management, and aircraft completions oversight. Furthermore, he has transactional experience with aircraft acquisitions and sales that involve market review, life - cycle cost analysis, advertising, international imports, pre - purchase inspection oversight, and delivery. He is also an Airline Transport Pilot with type ratings in Learjets, Hawkers, and Challengers. Zach is our aircraft asset manager advocating for the owner. We look forward to introducing him to you in the near future.
Pete has been flying with Business Air since 2016. He brings over 30 years and 10,000 flight hours as a pilot, more than 20 years as a professional, as well as 7-plus years serving in capacity of Chief Pilot. Safety consciousness and risk management are top priorities for Pete, who has worked as a flight instructor, aerial survey pilot, Part 121 Airline Captain and Part 135 Charter Pilot, Instructor, and Check Airman – as well as Chief Pilot. Like most aviators, Pete possesses the aviation bug. Since learning to fly after graduating high school he has not stepped very far away from flying, staying committed to professional aviation ever since.
Dir. of Aircraft
& Client Services
Caile Chamberlain
Caile is the Director of Aircraft and Client Services for Business Air where she combines her passion for sales, marketing, and corporate aviation. Her enthusiasm for the aviation industry transcends in her excitement and willingness to build the Business Air brand. Previously, she managed international charter sales and marketing for Y2K Aviation in Portland.

Caile is a graduate of Portland State University with a double degree in Business Administration: Marketing and Business Administration: Advertising. After graduating, Caile fulfilled one of her lifelong dreams of spending four months traveling throughout Europe and Australia.

She continues to participate in expanding her marketing and sales knowledge within the aviation community as the recipient of the Aviation Business Consultants International scholarship. Caile takes pride in joining various aviation groups including Young Professionals National Business Aviation Association group and Women in Aviation group. In her spare time, Caile continues to travel and enjoys cooking, photography, exercising and wake surfing.